As a business owner you know that cybersecurity is important, but how has it changed over the last couple of years and what trends should you expect in the future so you can continue to keep your business safe? Read on to learn more.
Estimated read time: 3 minutes, 18 seconds.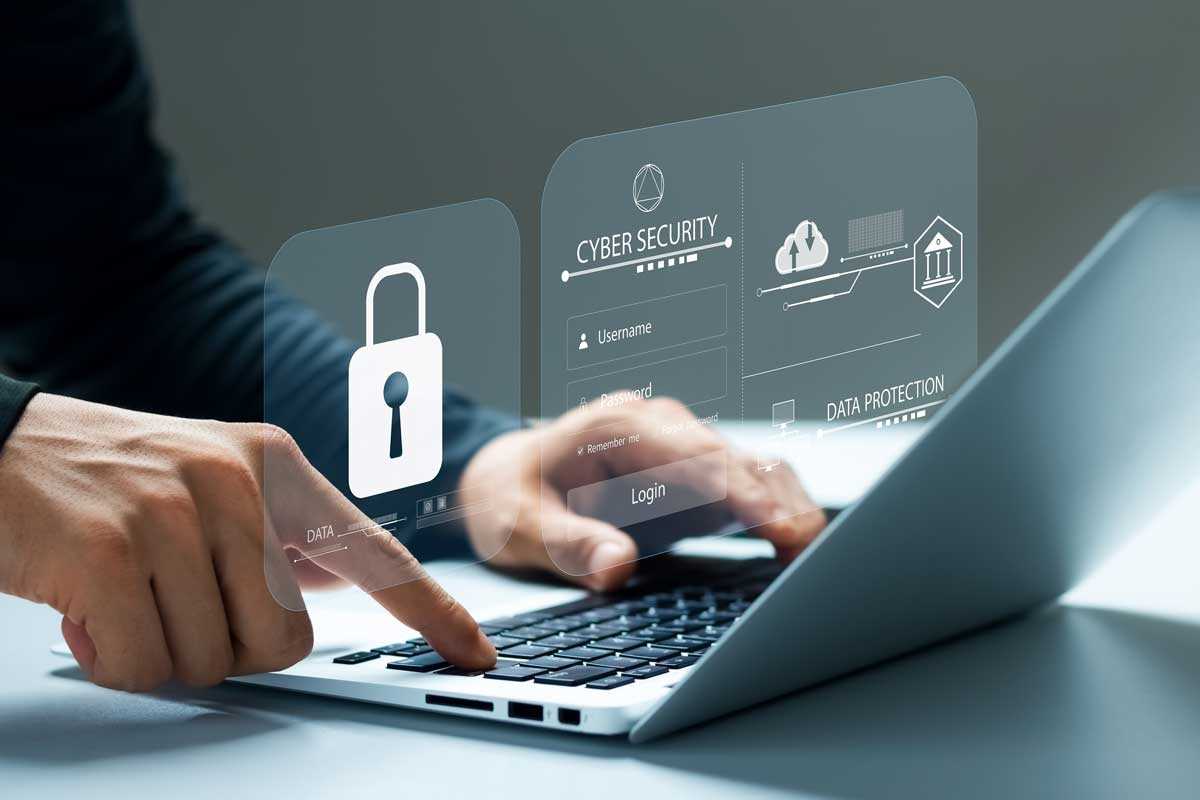 Priority Number One
Cybersecurity has become more than just a "buzz" word in the past several years. The focus on keeping businesses protected from unwanted and highly damaging cyber criminals is a top priority — especially given the last couple of years where bad actors were not slowed down by a global pandemic, like the rest of the population. What we know is that Active Persistent Threats (APTs) leveraged the anxiety and vulnerabilities that accompany such worldwide issues to launch attacks. On average it cost businesses $1.85 million dollars to recover from an attack in 20211. Now more than ever, businesses need to take their cyber security seriously and become cyber sufficient in knowing and understanding how to protect and secure their networks. 
What does the cyber threat trend look like as we move into the future?
You guessed it. Experts predict that bad actors will continue to be on the rise and new, targeted network attacks will continue to plague businesses.
The pandemic, supply chain issues and threats of military unrest in the eastern hemisphere have set 2022 up to be another tumultuous year. Businesses across all industries have gained extensive practice over the last 24 months with how they respond to breaches, but it does not stop there. Continually understanding the current threat of ransomware and being at the ready to minimize, mitigate and prevent it will be highly essential as we move through 2022 and beyond.
We have seen such a rapid increase in ransomware threats partly because, as a whole, the world is less focused on cybersecurity. Plain and simple. People have many other things on their mind each day, including safety during a pandemic, family and school activities, work commutes and more. These concerns are amid an already anxious environment. Bad actors understand that and leverage our anxiety to gain access to networks and assets on a level that is unprecedented. It is only through pointed, efficient, and ongoing cybersecurity training that these threats can be circumvented.
Who in your company should be responsible for protecting your network?
Hamilton continues to lead the effort in cybersecurity training and has continued to reinforce employee training as the number one control factor. Did you know that more than 90% of all cyber attacks begin with phishing?2 Keeping your employees at the highest level of security awareness through continuing training and testing will be essential to combat bad actors infiltrating your network. Hamilton has developed the Hamilton Phishing Simulator which allows you to control every aspect of your phishing awareness program with pre-configured or customizable phishing tests and online resources. Phish-Train-Analyze and repeat. Find out more about this program and other Cybersecurity Solutions here.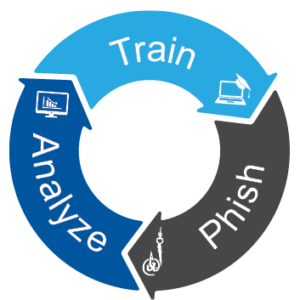 Are there other forms of cyber attacks you should be aware of?
Cyber attacks do not stop at phishing! Global ransomware attacks increased by 151% from 2020-2021 and continue to rise (304.7 million attacks worldwide in 2021)3. In particular, RDoS (Ransomware Denial of Service) attacks are on the rise. This is where attackers send a notice to your company that they plan to DDoS (Distributed Denial of Service) your organization in a specified amount of time unless you pay a ransom in Bitcoin (usually ranging between $110,000 – $230,000). It is essential that you have adequate DDoS protection in place. And because you have a business to run, leave the protection and management to the experts. Hamilton offers Managed EDR to save you time and protect your bottom line. Learn how to navigate the new rules of cybersecurity.
To learn more about cybersecurity and solutions to keep your business connected and protected from bad actors, download your FREE copy of the Hamilton Cybersecurity Trends report eBook.
Would your business survive a ransomware attack.
________________________________________________________
Ready to take the next step in protecting your business?