When it comes to managing all aspects of IT for your business, it can get overwhelming. But it doesn't have to be! Hamilton Managed IT is the answer for both small and large businesses alike. New Business Developer, Adam Jurgens recently discussed the benefits and offerings a managed IT partner can provide and how they can streamline processes for any size of business. 
Estimated read time: 3 minutes, 10 seconds.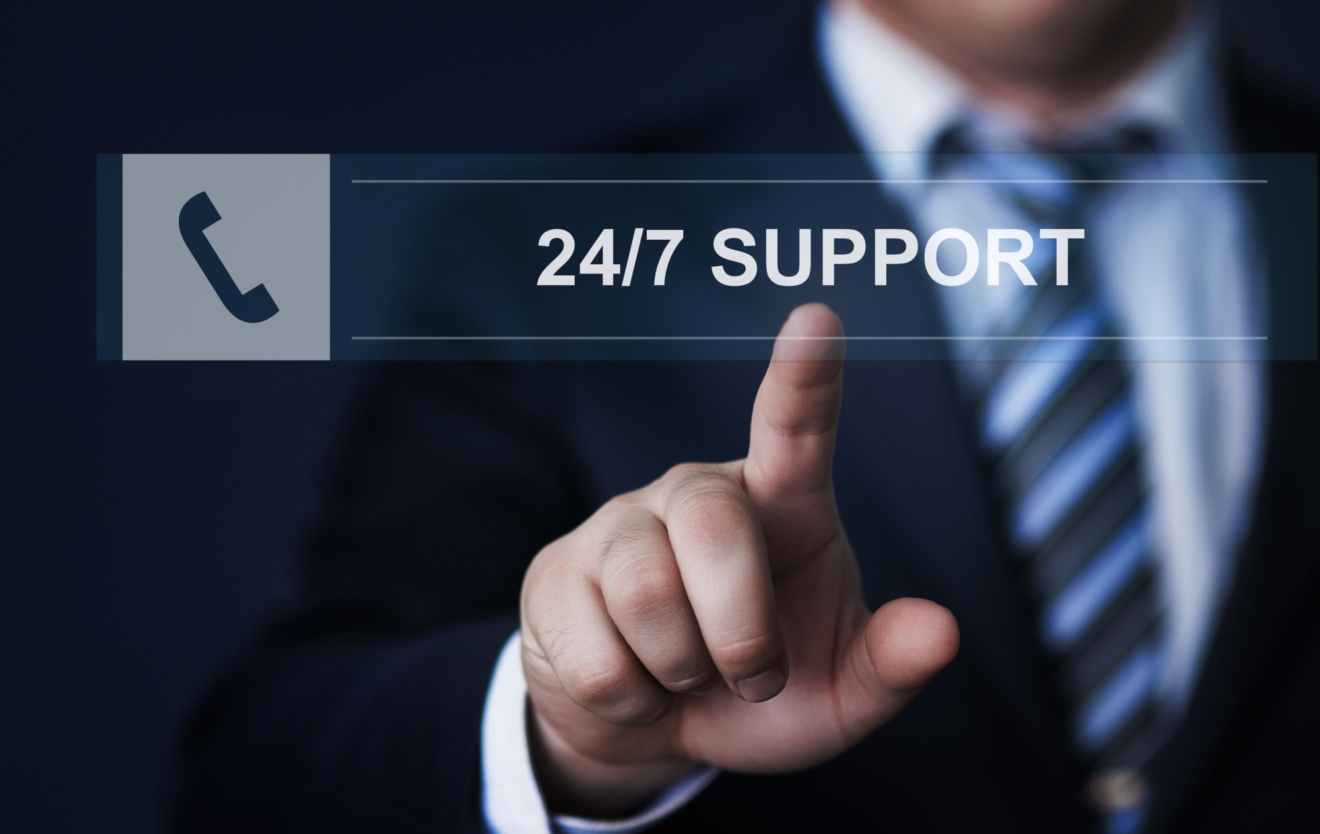 Managed IT – that buzz word everyone is talking about!
You hear it, likely frequently, but what does the term Managed IT really mean? It sounds expensive and something that only large businesses have, right? Wrong!
Managed IT, simply put, is the process of having an expert provider manage, maintain and make recommendations on all things IT within your company. That includes making sure you have the right software and hardware to do the tasks in your business you need to do. It also includes security and making sure your network and files are protected. Some might not know that it also includes expert help and recommendations for tech planning within your company.
Tech Planning – what is that?
Your business likely plans yearly budgets, benefits for your employees, hiring new employees for planned growth and businesses often put a succession plan in place for management of the company. But, do you have a tech plan? Are you clear on what technology your business needs to implement now and what things you need to plan (and budget for) in the future? Have you thought about the life cycle of your current computers and other technology and when you will need to upgrade or purchase new? That is where a Managed IT expert can be beneficial.
Take a listen to the below interview with Adam Jurgens, Hamilton New Business Developer as he discusses what Managed IT encompasses and the (cost saving) benefits working with an expert Managed IT provider can provide.
Estimated watch time: 4 minutes, 53 seconds.
When it comes to Managed IT, there are options.
The desirable thing about Managed IT is that it is fully customizable to your business needs. Some businesses simply need a go-to tech person to call when they have issues. Other businesses need an IT person who can manage all of their day-to-day tasks because they don't have an in-house employee available. And yet others are looking for support in network security and data back up. The good news is, a Managed IT service provider can help with any and all aspects and fulfill exactly what you need.
Fully Managed and Co-Managed IT
Does your business have a team of IT tech experts? Or are you considering hiring some IT personnel? Before you do, we encourage you to evaluate working with a managed IT provider. The cost benefits and savings of working with an external company could be extremely beneficial. A local managed IT provider such as Hamilton is available to work with you on-site and handle all of your needs. They become your go-to contact for any questions and needs that arise. It's like having your own IT department but you don't have to pay them nearly what you would to hire an employee. Additionally, as your business grows and your tech needs increase, you already have a team of experts in place to handle the additional work load. No need to focus your time on hiring more staff!
Let's say you already have a tech team or personnel on staff. Are they busy handling the day-to-day activities and are not getting to the long to-do list of data backup and storage, network security testing and implementing, employee training for best tech practices and cybersecurity? Again, this is where the Managed IT experts come in to play. Working collectively with a partner like Hamilton allows you to still handle your own IT with the added benefit of a co-manager who can implement and monitor the tasks your tech team hasn't gotten to yet. Such as the Tech plan we mentioned above? Yes, our Managed IT services can handle that for you.
Ultimately a Managed IT provider gives you peace of mind.
With a custom plan designed specifically for your business, you can rest easy knowing that all the parts are being handled professionally and seamlessly. Whether it is on-site assistance or remote, knowing your local IT experts name and being able to call them anytime you need anything sure is comforting.
Give our experts a call at 308-381-1000 and we can help answer all of your questions. If you prefer to have one of our team call you, just fill out the form below and we will be in touch!
Ready to take the next step in managing and protecting your business?