Security. Every business needs it, but not every business needs the same security measures. How do you know what is best for your business and what will meet your needs? Our experts have the answers. 
Estimated read time: 4 minutes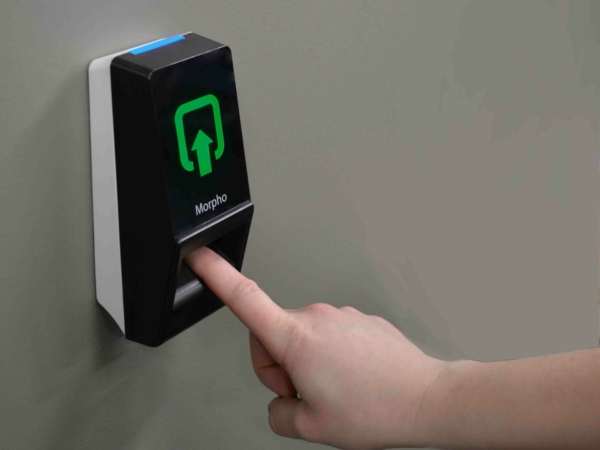 Security Measures Looks Different These Days
As times have changed, so has the need for security and the measures we all need to take to secure our businesses. Security goes beyond cameras and front desk check-ins. It is more than just knowing who is on the premises and how long they have been there. 
In a recent radio interview, Dereck Djernes, Hamilton Information Systems Manager discusses what security for businesses looks like today and how to find the right security that fits your budget. Take a listen to the interview below.
Estimated watch time: 5 minutes, 37 seconds.
Before you dismiss upgrading your security, there IS an option for your budget.
When we hear "upgrades" we think more features and consequently more costs. But, what if the upgrades you need are actually going to save you money?
Having an expert review your needs and come up with a customized plan for securing your operation is the ticket to saving money. Consider the quality of the security products you currently have and how much time and money you spend on things such as secure door entries that constantly need repairs and reprograming, employee lost access cards and key fobs that require replacement and poor camera quality that doesn't provide a consistent feed — just to name a few. Getting the right quality products set up in your business by experts who know how to properly install them and can troubleshoot any issues for you, is going to save you money in the long run.
An advantage to working with an expert is knowing that you are going to get the features you need and not be paying for things you don't. You also will know that the quality of the products being installed are backed by the experts who have done the extensive research for you to know what works, what doesn't and what is best for your needs. Because every business is unique and their needs differ, a cookie-cutter product on the market will not foot the bill.
So, what security upgrades should you be looking into?
Here are a few of the upgrades our experts recommend you consider.
Door Access Control — The Benefit to Having PIN Code Pads or Biometric Fingerprint Scanners
Instead of having to physically be at the office to let employees, visitors, vendors, delivery drivers, etc. enter the building, you can control access remotely right from your mobile device. You no longer have to give a key out to everyone and they no longer have to remember to have their key with them to access the building.
Additionally, if you need to restrict access to an individual, you can turn access off and on from your mobile device as well. For example, you no longer have to provide a PIN number to your delivery driver. You can look at your security camera and grant access to the individual remotely. The risks of security breaches are greatly minimized, especially with the biometric fingerprint scanner, as individuals cannot share keys or make copies of keys to gain unintended access to the building.
In Case of Emergency — Why Some Businesses Should Consider Installing Panic Buttons
This upgrade is one that you hope you never have to use, however, it might be one of the most important upgrades if your business has the potential to present opportunities where authorities may need to be contacted.
Businesses such as banks, schools and retail stores, to name a few, may consider this optional upgrade as another layer of security and protection, as well as peace of mind. A panic button can be installed under a desk or behind a wall where it is tied into your phone line and can automatically call authorities when pressed in the event of an emergency.
Security Cameras – Having a View of Your Business From the Inside Out
We typically think of security cameras as a way to keep an eye on the parameters of a building or in areas inside that need additional security and monitoring. But, have you ever thought about using those cameras as a way to gain additional understanding of your current operations and areas that might need improvement?
Having another perspective of your business is always beneficial. How many people are coming to your business during off hours whereby there is a need for additional staffing? Do you regularly have individuals accessing areas that need additional security measures? Having an understanding of how your operations are running gives you another layer of knowledge to make the best decisions for your business.
What Does the Upgrade Process Look Like?
Working with a local expert has multiple benefits. Company's such as Hamilton are able to provide onsite service which makes installation, upgrades and troubleshooting a breeze. By coming onsite and understanding exactly what you are wanting to protect, monitor and secure, we can then offer options that meet your needs and fit your budget.
Not only does it help to have local technicians handle the installation, but Hamilton is also there to provide ongoing support. As your business grows we are able to offer changes, upgrades and additional solutions that meet your growing needs.
Ready for an upgrade with the help of a local expert?
Fill out this contact form and someone from our team will be in contact with you shortly!