Managed IT allows businesses to customize which IT services to keep in-house and which to which to get additional support.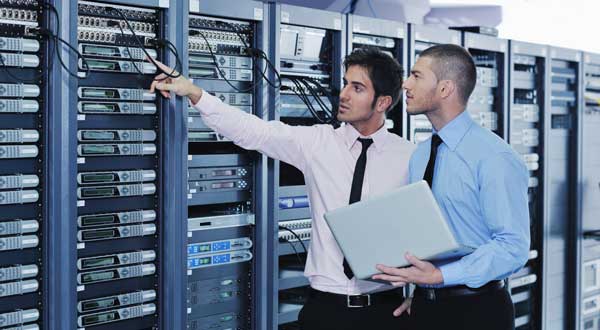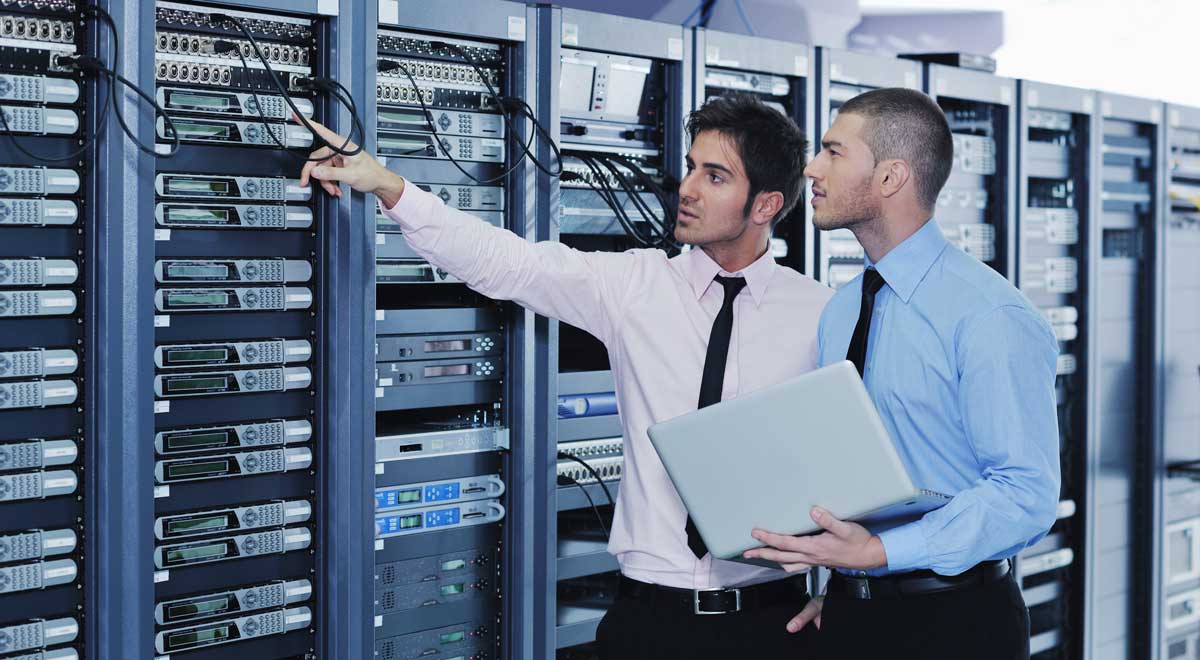 Growing your business is something to celebrate, but along the journey, there are businesses that run into a massive roadblock:
How do you balance an increasing business workload?
The choice between adding more in-house IT team members versus relying on an outside team can be tough. When it comes to your business technology, you need to make sure you have options.
For those with no in-house IT staff, our team can be your sole Managed IT provider. This gives you local, reliable assistance with installation, hardware, software, security checks, technology training and more. For those who currently have in-house staff, a co-managed IT solution can help your IT team and be a major productivity boost.
What is a co-managed IT solution?
A co-managed IT solution pairs your in-house IT staff with our team of technicians. This allows you more resources and support to accomplish all the IT needs your business has.
A helpful resource for any growing team, co-managed IT can help reduce the overhead costs for your onboarding, salaries, benefits and more that may come with a new, in-house hire.
From our team to yours, here are signs that a co-managed IT solution may be helpful for your business:
1. An Overwhelmed In-house IT Staff
If your current in-house IT staff is struggling to keep up with day-to-day requests, or staying on target for larger projects, then co-managed IT may be the helpful supplement that your team needs.
Co-managed IT allows you to split the workload with a team that is already professionally trained and has access to reliable tools to tackle any IT project. You will have the resource of external IT experts with Hamilton. This means less pressure on your in-house team, allowing them the ability to focus and have more time in the day.
2. Extensive Downtime
Support from a technology company, like Hamilton, takes the stress off your internal staff. This allows your team to efficiently respond to urgent technology issues without putting a complete halt on other projects.
3. A Lack of Effective Tools and Resources
"Use the right tools for the right job" is a philosophy that also applies to your business technology. With today's security and connectivity needs, the right tools for keeping your business running efficiently may be tough to identify, access or afford. Your business' current tools may be outdated in their efficacy, as the threat landscape sees frequent changes.
Teaming up with a local Managed IT provider like Hamilton means you experience the technical expertise of a full team of technicians, resources, and tools. This means less resources for your internal team to purchase, maintain or replace, while still receiving all the benefits.
If you find that your team is experiencing extensive downtime or lacks tools needed to complete tasks, a co-managed IT plan may be an effective solution for you!
To learn what this could look like for your business is a straightforward process – with Hamilton, just give our team a call and let us know more about your business.
With Hamilton as your local Managed IT provider, you will get solutions that keep your day-to-day running efficiently and securely, with prompt, thorough support for anything your day may bring.
Our Nebraska-based team helps businesses across all industries with achieving the best in business technology, including fully mobile business phone systems, cybersecurity, data center services and more.

Contact us today for any questions, or to schedule a quick, no-hassle consultation.