Connecting quickly and easily amongst staff members within a school building and across a school district is essential. Aside from the obvious, there are more benefits to having a hosted phone system at a school or educational facility. Read more to learn the top reasons why your district needs to install or upgrade today.
Estimated read time: 6 minutes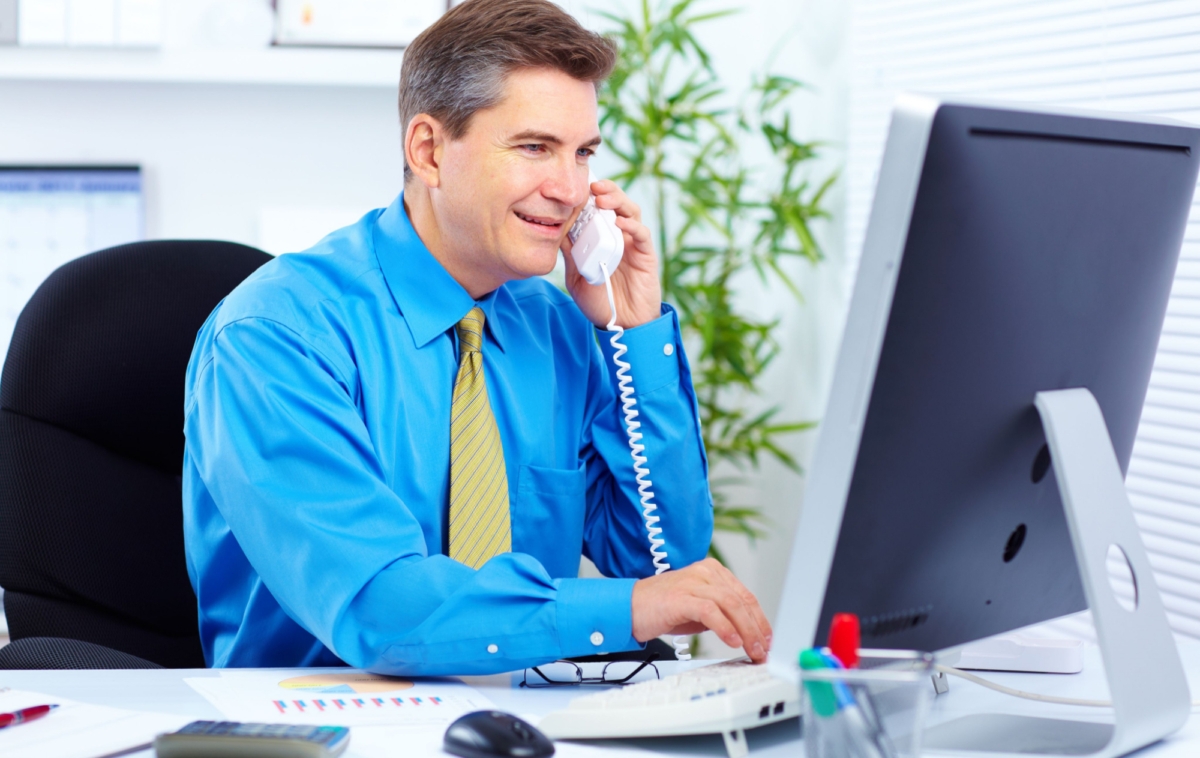 What are the advantages of an upgraded phone system?
One question we get asked often is, "I already have a phone system. Are there really benefits to upgrading to a hosted phone system?". The short answer is yes. However, let's take a look at what a hosted phone system entails and some of the reasons why they are essential not only for businesses but also for schools and educational facilities.
When it comes to phones, we tend to think of one feature. Being able to make and receive phone calls. But the truth is, we really need our phones to do so much more for us in any work environment. In schools, phone systems are essential tools used daily to communicate with staff, students and other buildings within the district. They must be reliable, have good connections and be fast at completing tasks such as call transfers, call holding, classroom intercom connections and so much more.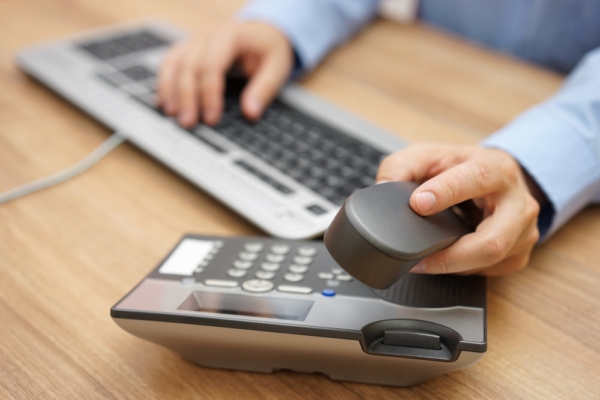 Hosted vs. Premise Phone Systems
There are two types of phone systems our tech experts here at Hamilton recommend. Both options offer tons of features and benefits but what is the difference?
Hosted Phone System
A hosted phone system is a cloud-based VoIP phone system. It is designed to deliver the highest-quality communication with web-based control options. With a hosted phone system the greatest advantage is the ability to utilize all the features in a remote setting. Whether out of the office and handling calls from your cell phone or working remotely from home or another location, the web-based control provides flexibility.
With a hosted phone system there are no hefty up-front investments or future costly software/hardware upgrades. The advantages of being web-based are quite simply, impressive. A hosted phone system allows you to receive calls not only on your phone but also via your PC or laptop with visual voicemail and chat capabilities to name a few. With schools moving toward more and more technology savvy environments, it is essential to have these flexible features. Take a look at additional features and benefits of a hosted phone system here.
Premise Phone System
An on-premise phone system still has many of the same features as a hosted phone system. The main difference and downside to a premise phone is the inability to utilize the features in a mobile environment. For some districts, this on-site option is great and sufficient for what they need. It all depends on how your school and district are set up and the individual needs you have. That is why options with a phone system are essential. You get to choose which option is best for your school. If your school resides in one building and everyone is connected within that same network and do not need mobile functionality, the on-premise option might be a great solution while still delivering robust call handling and routing features.
Check out this comparison list between hosted and premise phones. You will quickly see all the features and variances between the two.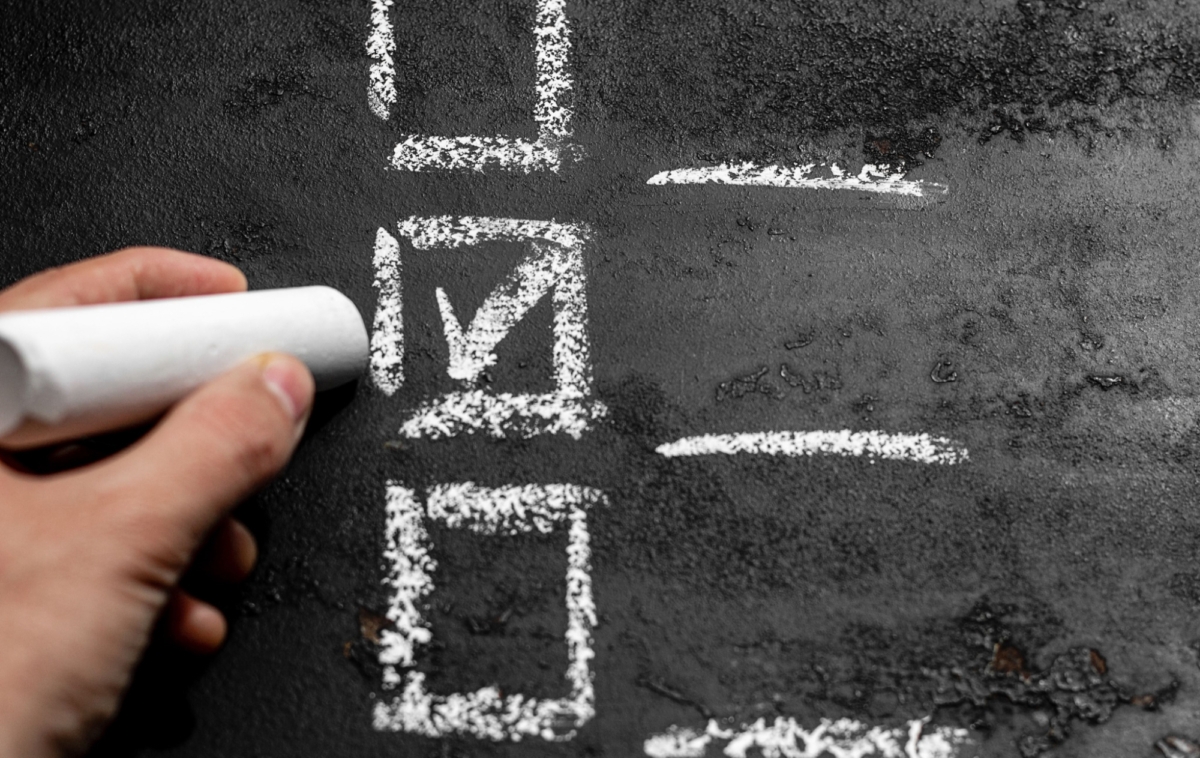 Flexible Options that are Full of Features
Here are the top features you should look for in any phone system whether you have a hosted phone system or one located on-premise.
1. Clear connections and reliable service.
Clear connections are an obvious essential with any phone system. With multiple ways a phone system can be utilized such as incoming and outgoing calls, call holding and forwarding and connecting to classrooms and intercoms, being connected quickly and clearly are features you rely on.
A phone system not only allows you to have a clear connection but it offers several features in one system. Having the ability to efficiently manage multiple phone lines while simultaneously making announcements over the intercom and paging administration is key for any busy school district.
A phone system also allows staff and students to remain engaged in their learning environment with minimal disruptions. As teachers and staff are able to communicate district wide from the phone in their classroom, they do not have to pause the instruction time to leave the room as they are equipped with quick and easy access to make any necessary calls.
2. On the go with you.
While some school staff are at a desk and available to answer a phone call and handle business right from their desk, other staff members are out and about and do not have the easy access to be near their office phone. With a hosted phone system, those important calls can be taken with you through a mobile app. It used to be that you had to have a separate number in order to receive messages and calls remotely. Now everything is cloud based and 100% mobile.
This is essential for personnel such as principals and superintendents who are moving around the district and classrooms throughout the day. Additionally, in the event that there is an emergency, internal staff have a one button push to contact administration. Rather than needing to know the call recipients cell phone number, staff can contact each other just as they would on their desktop phones through the individuals extension.
3. Reliable in the event of weather emergencies.
When bad weather hits and the power goes out, a hosted phone system is equipped with emergency power loss and backup call management. When you need it most, your connection stays available with a cloud-based hosted phone system.
4. Quickly add, change or remove phones.
With a hosted phone system you are able to add new phones and extensions quickly and easily. You also have the ability to easily move phones around within your office and building to suit your needs. Because they are connected to a cloud-based system, hosted phones offer that flexibility. It can be done with on-premise phones as well, just not as easily without having a technician on-site to make the changes. With a hosted phone system, you are able to essentially complete the task in-house.
5. Support from the experts.
With a phone system from Hamilton, you not only get the latest in phone technology but you also have the reliability and peace of mind of 24x7x365 support from the experts. This is an essential piece to any technology service. An installed system is step one, but having continual support for upgrades, changes and added features while being able to have a dedicated support person for any troubleshooting is step two and possibly the most important step.
We believe that prepping your schools with the latest technology has so many benefits. Phone systems are just the beginning. From paging systems to clocks to controlled building access with biometric scanners, card readers and key fobs, we believe our schools and educational facilities deserve the best. Find out more about our tech solutions for schools here.
Ready to take the next step in connecting your school?
Fill out the form below and one of our experts will reach out to you. Feel free to call us directly at 308-381-1000.