We hear the words IT and Information Systems frequently but what do these terms actually mean? Listen in on a recent radio interview with Hamilton Information Systems Division Manager, Dereck Djernes, as he breaks down the four components to Hamilton's IT Division and describes exactly what IT means.
Estimated read time: 6 minutes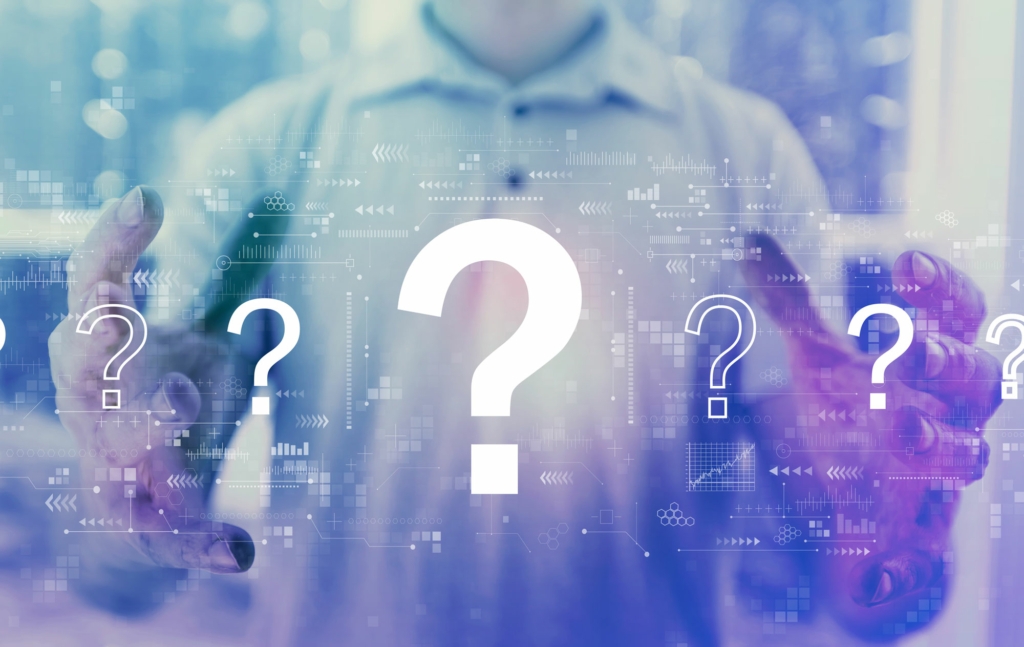 Hamilton Does More Than Just Internet and Telephone
Many people know Hamilton as a premier internet and telephone service provider. But did you know that Hamilton also has an entire IT department dedicated to establishing and improving technology for businesses? Solutions such as Managed IT, Cybersecurity, Business Phone Systems and state-of-the-art Data Center services top the list of product offerings. However, what do these services and terms actually mean?
In a recent radio interview, Dereck Djernes, Hamilton Information Systems Division Manager breaks down these tech terms and decodes what they mean. Take a listen to the interview below.
Estimated watch time: 6 minutes, 3 seconds.
"Hamilton definitely does quite a few things.", Hamilton Information Systems Division Manager Dereck Djernes notes.
Hamilton Information Systems is comprised of four primary service offerings which all add up to create the overall IT picture.
The four primary services are:
Managed IT
Cybersecurity
Business Phone Systems
Data Center
Let's Break Them Down a Bit Further
Managed IT
As Djernes points out, most people ask "What is Managed IT in general?" As he goes on to explain "That's (Managed IT) such a broad term and really means that we are your computer server and network people for your business." When you are having issues with your outlook loading or your computer won't turn on or your QuickBooks program isn't running as it should, Hamilton Managed IT is your go-to connection to get everything running again quickly.
Hamilton also provides all of the hardware for businesses. From computers to servers, firewalls or network switches, Hamilton provides the hardware and our expert technicians will set it up and maintain it for your business as well.
Cybersecurity
Cybersecurity is another tech term that encompasses a lot of aspects needed to protect your business data and network.
With Hamilton Cybersecurity solutions, Djernes explains "[Hamilton] will first evaluate where you are at on the cybersecurity maturity model and we figure out where your security posture is." Hamilton will assess if you have a solid cybersecurity foundation, have solutions in place such as a firewall, multi-factor authentication, next generation antivirus, third party patching, offsite, offline air gapped backup and email security.
As cybersecurity insurance becomes critical for business owners with today's growing sophistication of ransomware attacks, businesses are seeking ways to implement the required measurements. Working with an expert like Hamilton is essential to ensure you have the necessary pieces in place to protect your infrastructure. The experts take care of implementing your cybersecurity and also offer continual training and testing for your employees to help ensure your network is protected from hackers.
Business Phone Systems
Hamilton also provides comprehensive business phone systems. But, what does that mean?
As a business, you need phones for your employees and Hamilton can provide both on premise solutions as well as a hosted solution, depending on your business needs. Hamilton will also install and design physical security systems, including cameras and door access control for your business office locations. Djernes explains, "Security for your building or office from an external perspective is just as important as your computer security and Hamilton is able to provide it all. From small to large businesses, they all need to be protected."
Data Center
With two state-of-the-art data centers located in Aurora, NE and Doniphan, NE, Hamilton provides redundancy, power and security for your business data. But what is a data center?
A data center provides colocation services for businesses. Hamilton data centers are secured, controlled environment buildings where businesses can put their IT equipment such as their servers and network equipment as well as their network switches. This redundant environment provides automatic backup, redundant power, redundant HVAC and redundant internet. This means that if something happens to your on-site servers, everything is backed up and safe and can be accessed again, immediately – preventing you from business downtime and loss of data or service.
These are just four of the many service offerings Hamilton is providing every day to businesses like yours. As your one-stop for all things cabling, computers, phones, security and data protection, the experts at Hamilton know how to do it all, so that you don't have to worry about whether it is done or done right. For other questions or more information, fill out the form below or email us at hisinfo@hamiltonISbusiness.com
Ready to take the next step with your business technology?
   Click here to learn more about Hamilton's business technology services and how we can help your business!