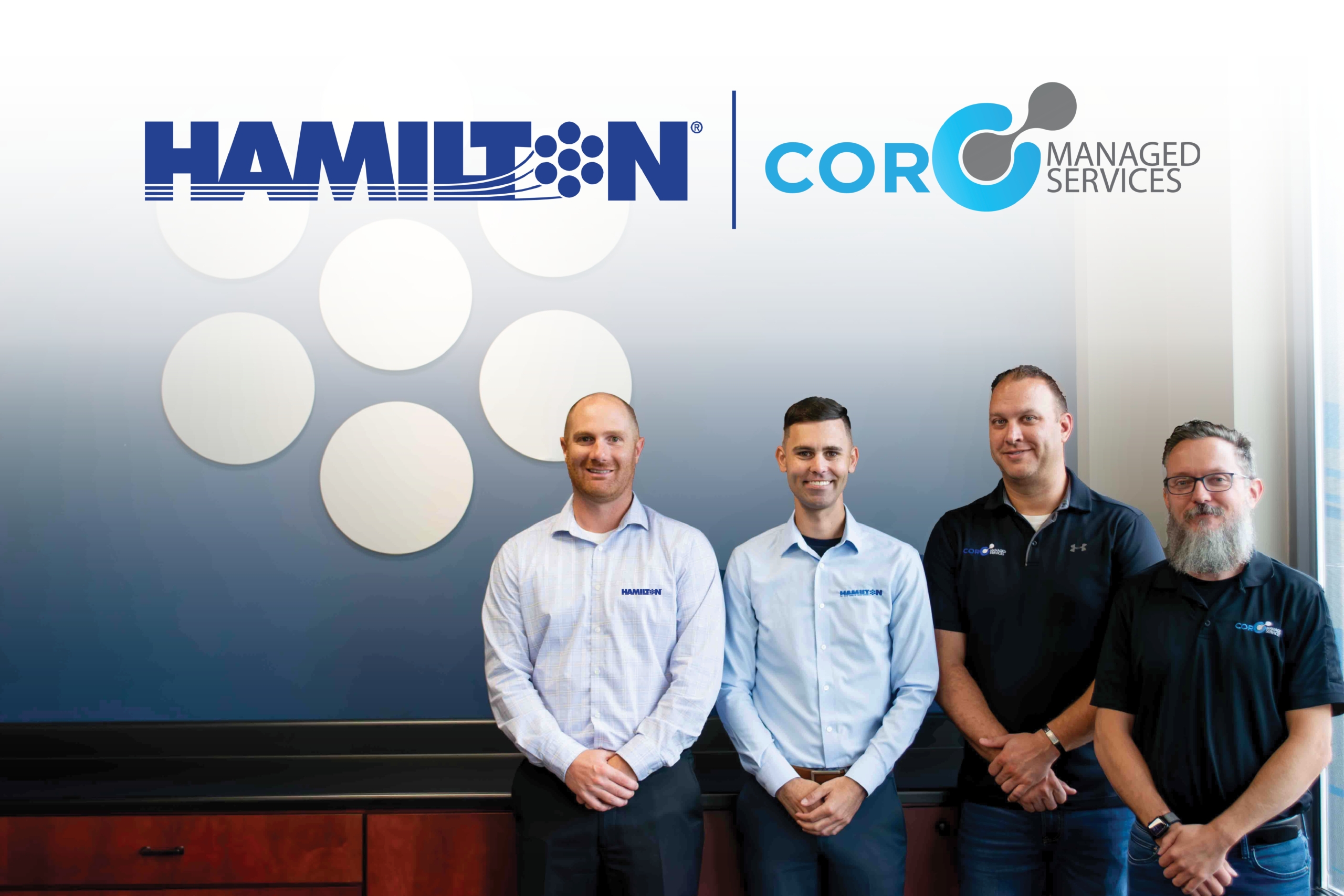 October 3, 2023, Aurora, Neb. — Hamilton®, a technology company based in Aurora, Nebraska, and COR Managed Services, also known as Computers on the Run (COR) announced today that they have finalized an agreement whereby Hamilton will acquire COR Managed Services a Managed I.T. services company based out of Grand Island, Nebraska.
The purchase of COR fits directly into Hamilton's service model and all current COR customers will automatically transition to customers of Hamilton. COR provides Managed IT Service solutions for businesses and Hamilton will continue to provide the same services, while also delivering and making available its full suite of business technology service offerings which include cybersecurity, business phone systems, door access control, security cameras, network cabling, Managed IT, and data center services.
"We are looking forward to working with and supporting the businesses that COR currently serves as well as offering many other areas of expertise to help their businesses grow and prosper," said Dereck Djernes, Division Manager at Hamilton. "We will work diligently to make this a smooth transition for customers and employees. We have been providing technology services for Nebraska businesses for over fifty years and we are excited to welcome the COR employees to the Hamilton family. We look forward to working with them and will deliver quality services along with experienced, personalized and trusted care to all our customers."
COR has been co-owned by Brandon Flodman and Doug Cramer since 2004. "We have had a longstanding, exceptional relationship with Hamilton over the years and are excited for the opportunities this will bring to our customers," said Brandon Flodman. "We are so pleased to be able to continue the relationships we have developed with our customers," said Doug Cramer. "Hamilton shares our standards for delivering high-quality professional solutions and we are excited to increase our service offering to our customers."
About Hamilton
Hamilton is a diversified telecommunications and technology services provider based in Aurora, Neb. Founded in 1901, Hamilton encompasses nine primary company divisions that allow Hamilton to operate on a local, regional and national basis. To learn more about Hamilton, visit hamiltonisbusiness.com.