"What does cybersecurity mean and do I really need it for my business?" We get asked this question all the time. The short answer is, yes. And while we are on the topic, let's debunk a few myths about cybersecurity. Read more to hear what our experts have to say about these myths.
Estimated read time: 8 minutes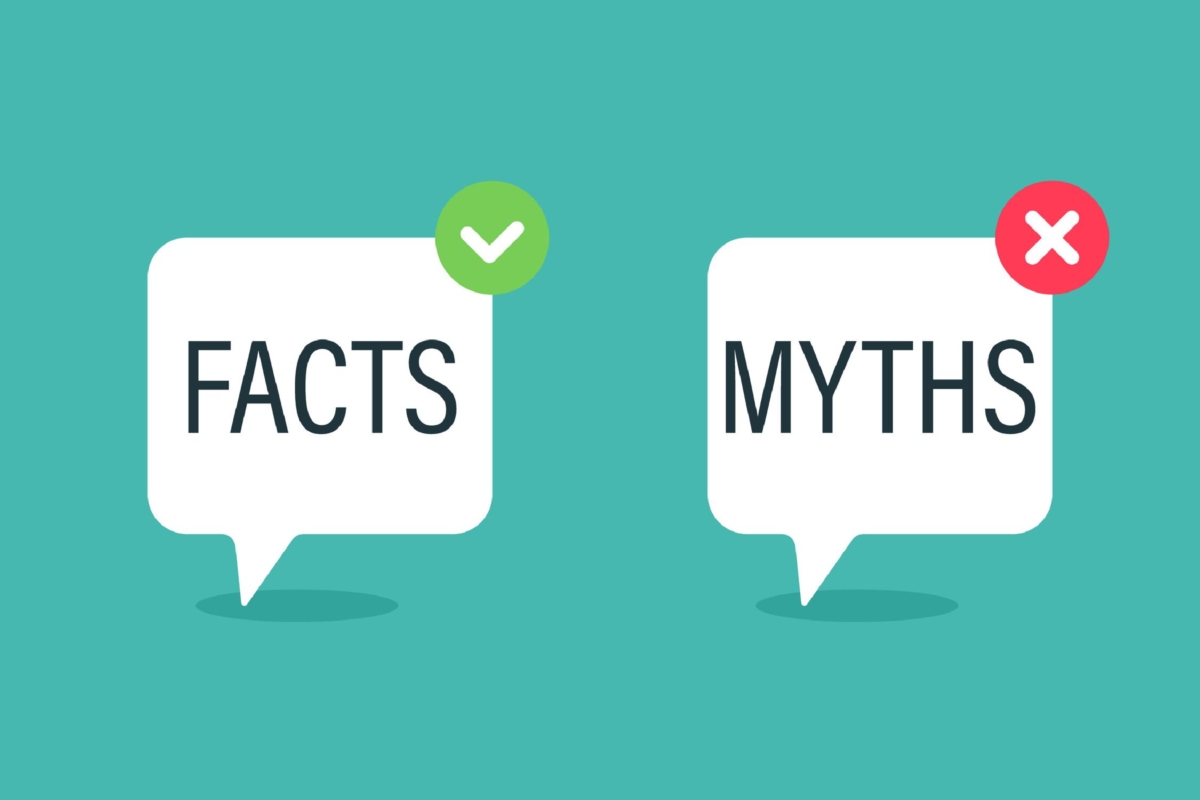 "How important is cybersecurity to my business?"
We hear this all the time from businesses. Let's face it, cybersecurity can get a bad rep. It sounds needlessly complicated and even more expensive.
But here's the thing– It doesn't have to be.
Why is that?
Because your business has its own unique goals and needs. That is why simply starting with a few basics can go a long way to better protecting and connecting your business.
Starting with a sturdy foundational understanding of cybersecurity is key to building an effective plan.
To help you stay in the know, our technology experts have offered their experience and input to clear up these three common cybersecurity myths you may have heard before:
Myth #1: Small businesses don't need cybersecurity.
The reality: No matter the size of your operation, your data is still valuable.
Data disasters can be just as destructive to your business as any other potential threat. Even smaller businesses stand to lose significant time and money when it comes to data breaches. In fact, the United States average cost of a data breach reached $9.44 million in 2022, according to IBM's annual report, which is $5.09 million higher than the global average of $4.35 million. Data breach costs surged 13% from 2020 to 2022 [1].
Based on that trend, unfortunately it is safe to say that no one is immune to these ever-growing attacks. Bad actors likely will continue to compromise your data, devices and systems. In the past 12 months, Google saw a 27% increase in registered phishing scam sites as of Jan 17, 2021, hitting a record high of over two million total sites[2].
Lacking a cybersecurity response plan or protection system is no rarity for businesses, either. Nearly 80% of senior IT and IT security leaders believe their organizations lack sufficient protection against cyberattacks[3].
Having a system and a response plan are crucial components to the future success of any business, no matter the industry or size.
Myth #2: Hackers are the biggest threat to your operation.
The reality: Hackers are a threat, but people are the biggest risk.
Phishing attacks are the top social attack on any business. Why? Because it's one of the easiest ways a company's data, devices and systems can be targeted.
Phishing attacks account for more than 80% of reported security incidents, according to Forbes.com. [3]. This type of social engineering focuses on collecting confidential information through emails to your team. Phishing emails are often designed to mimic legitimate correspondence to clients, vendors or other team members. That is why training is crucial to combatting this.
Furthermore, generationally we are seeing gaps in the prioritization or adherence to cybersecurity protocols between Gen Z and Millennials in comparison to Gen X and Baby Boomers. Despite understanding the need for security measures, younger, digitally native workers are significantly more likely to disregard mandatory IT updates for as long as possible (58% for Gen Z and 42% for Millennials vs. 31% for Gen X and 15% for Baby Boomers) as reported by CSO Online. There is an immediate need for organizations to restructure their security strategy to place human behavior at the core [4]
If your team isn't in the know on phishing red flags and how to spot them, the best time to prepare your staff is now. Education offers the ability to eliminate threats proactively, while fostering a security culture within your workplace that places a priority on strong cybersecurity. Additionally, cybersecurity training shouldn't be a one and done plan. Continual education is the key to staying on top of cybersecurity trends and keeping it in the forefront of all employees minds.
Working with an expert in the industry to ensure proper and adequate training is accomplished is a must. Hamilton experts have the experience and ability to customize a comprehensive approach to securing your business.
Myth #3: Cybersecurity is complicated.
The reality: It doesn't have to be.
Even with a tight budget, there are immediate, actionable steps that small businesses may take.
Full-time IT staff or none, there are a variety of ways your team can affordably stay more secure:
Work with a consultant to get your operation moving in the right direction.
Implement basic cybersecurity training, starting with inbox best practices.
Seek an expert who has done-for-you digital employee trainings that you can begin implementing immediately.
Take a risk inventory to identify and prioritize all that is digitally important to your operation.
Whether choosing a partner or in-house staff to handle your cybersecurity, it is best to ensure two things are established for all parties:
Accountability and expectations.
Regular third-party assessments and spot checks serve as a sort of health check-up for your business' security. Implementing this practice will help gauge if you're on the right track or if changes may be necessary.
Along with this, keeping an open dialogue with a trusted IT expert is key for setting clear and concise expectations for both parties. That includes being able to vocalize what you want for your network security, rather than being told what you need. Working with an industry expert partner rather than a company that wants to sell you all of their offerings is key. Having a say in your security needs keeps all parties engaged and focused on what's best; your companies security.
Building stronger cybersecurity for your business does not have to be a complicated process. In fact, getting started can be as simple as connecting with our team of experts to discuss your goals, needs and current hurdles. Listen to our cybersecurity myths interview.
Hamilton provides personalized support for a variety of areas within your business, from securely managing your data with data center services to 24x7x365 network monitoring to much more!
If you're looking to secure and strengthen your business connection, consider taking a look at our full list of available services. We are eager to partner with you to build a plan that supports your business goals and operations.
Ready to take the next step in protecting your business?
Let's connect!
Click here to learn more about Hamilton's business technology services and how we can help your business!